Friday, Oct. 13

Friday was a beautiful day! Jennifer, Wendy and I met
WC and Faye for lunch at the Hard Rock Cafe.
It's over a mile, so we took the local "taxi".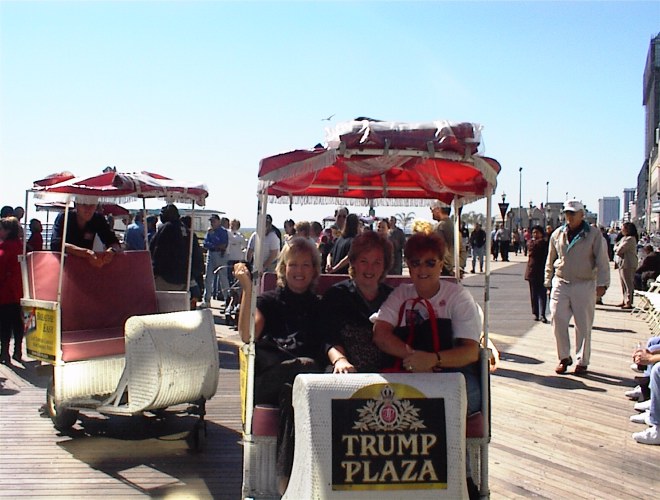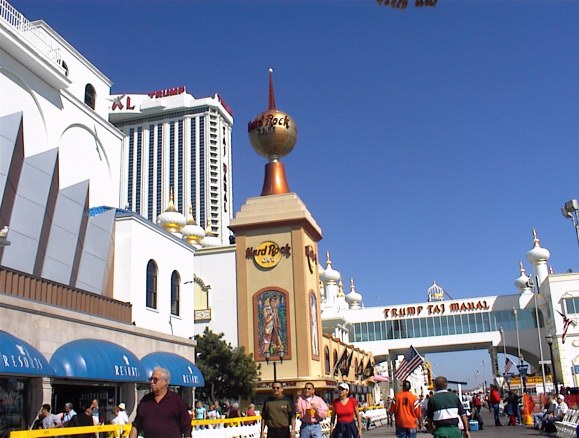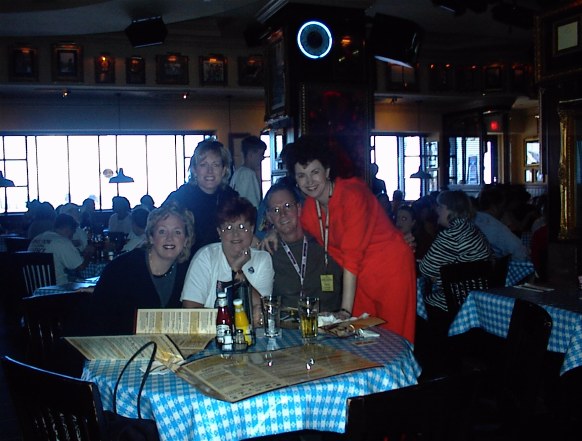 The Parade of States started at 6:00
We all wore our Pam sweatshirts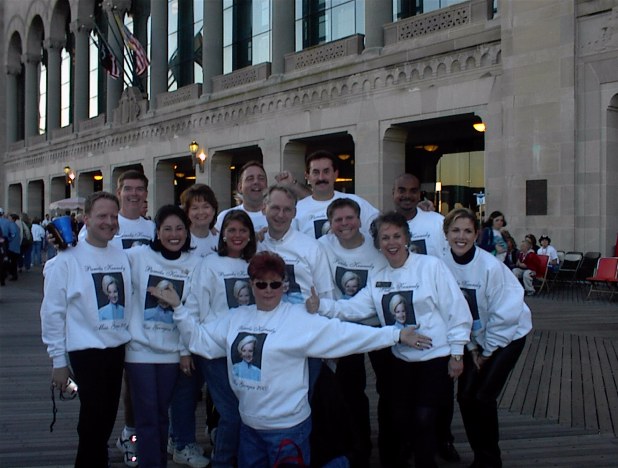 Osjha with SuAnn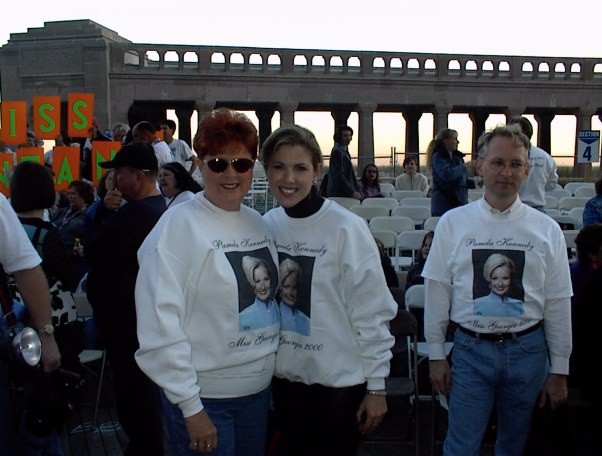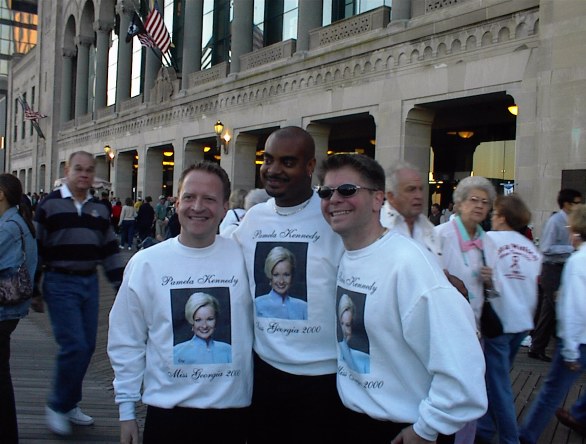 SuAnn with Miss Atlanta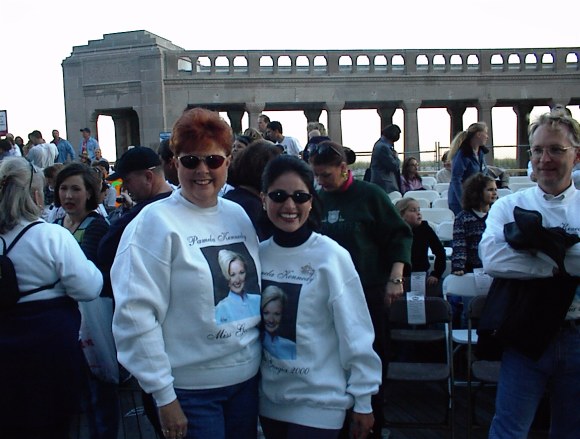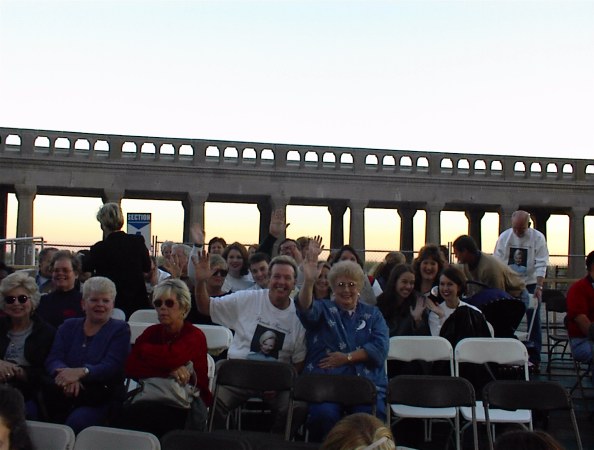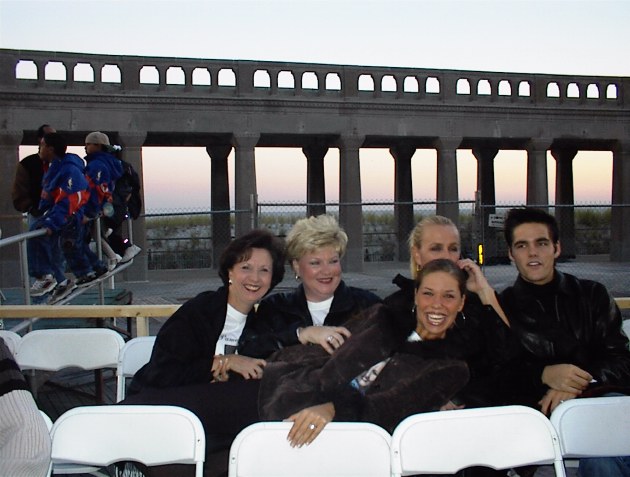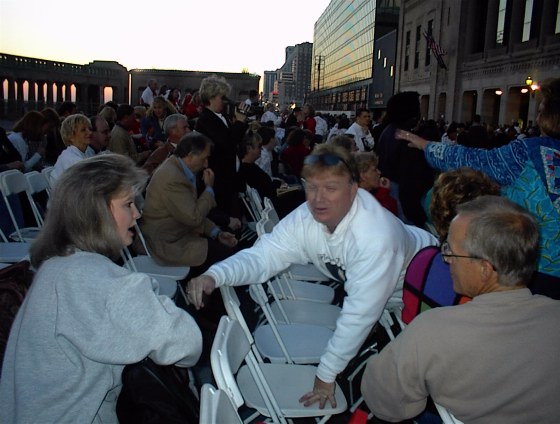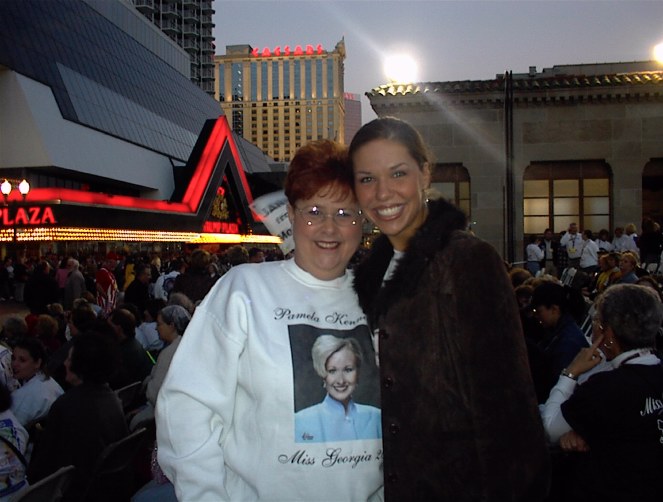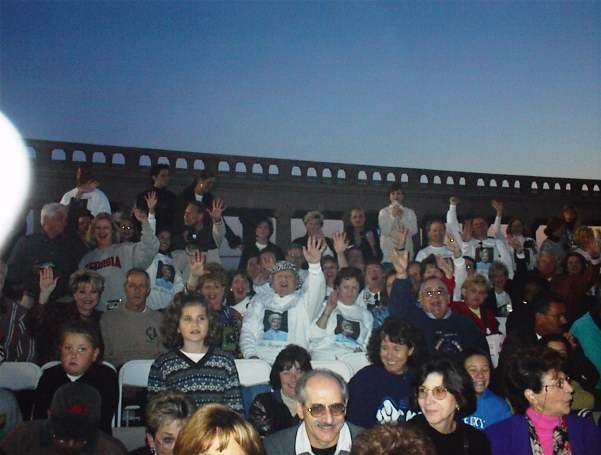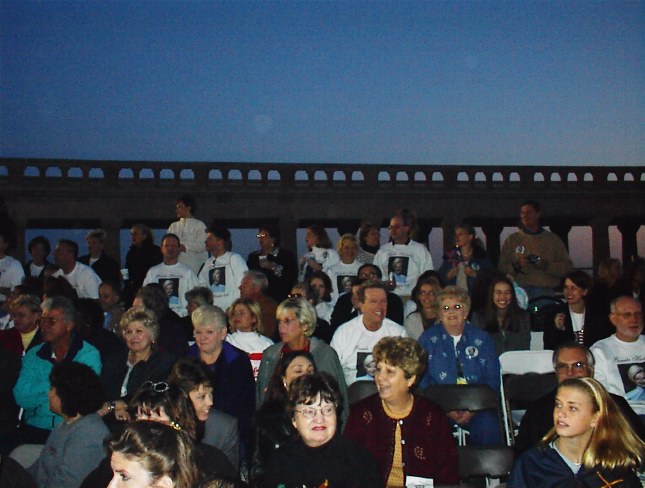 The Parade Begins...
Please note: I did not publish every thing in the parade...
These are just samples of what we saw.
Also, by the time the first of the contestants cars came, it was dark.
I apologize...there just wasn't enough light to get good pictures.
My digital camera has a flash, but many were still too dark.
Miss America 2000, Heather French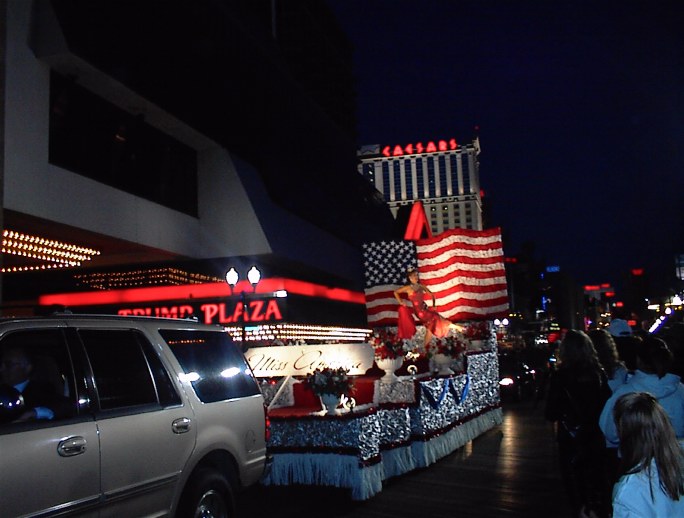 This year the parade started at the end of the alphabet...with Wisconsin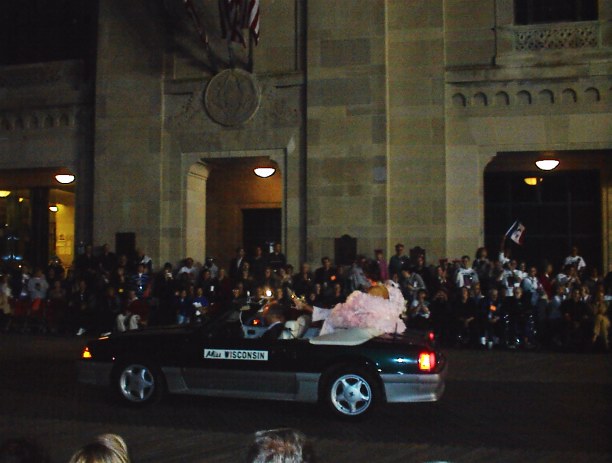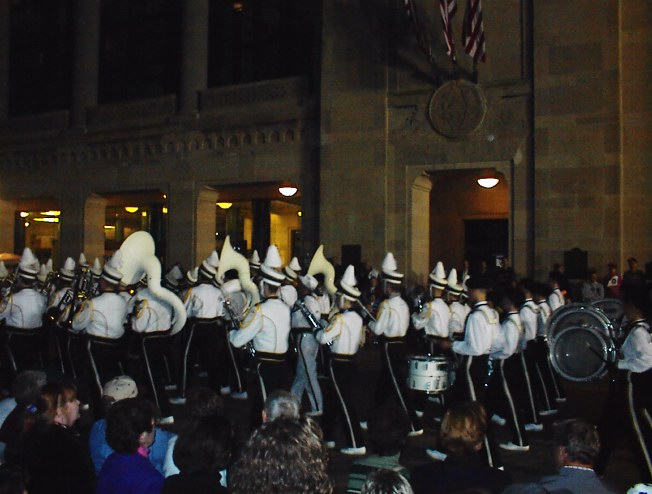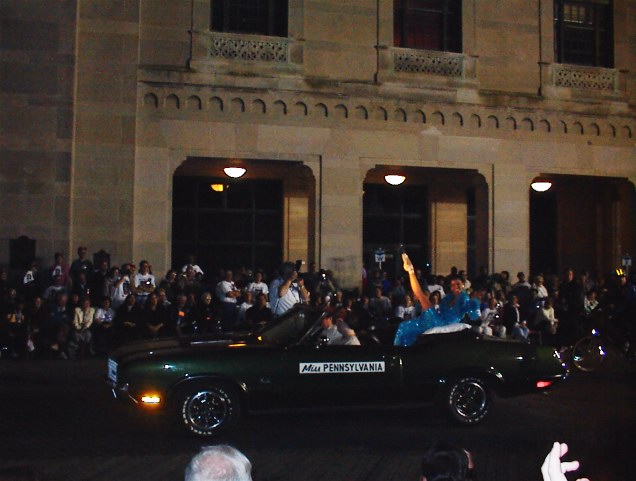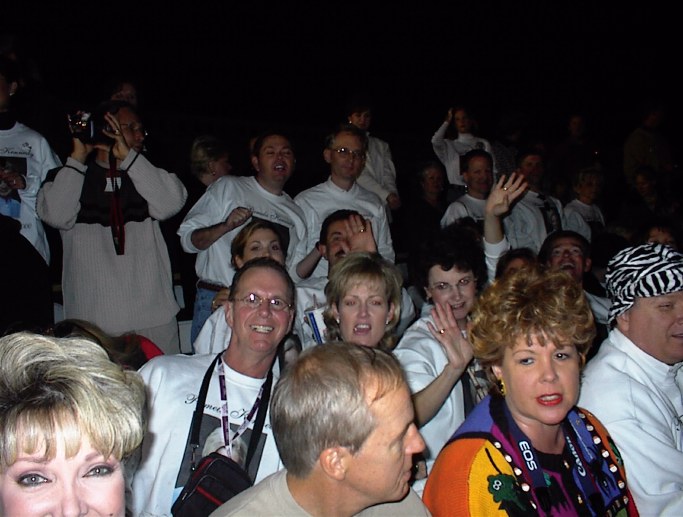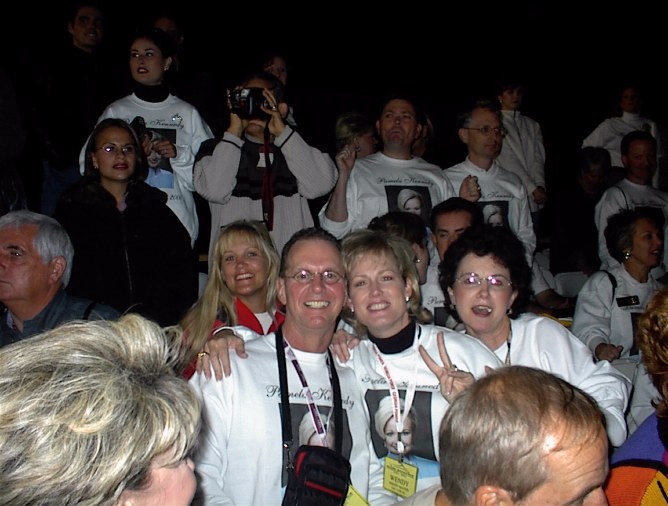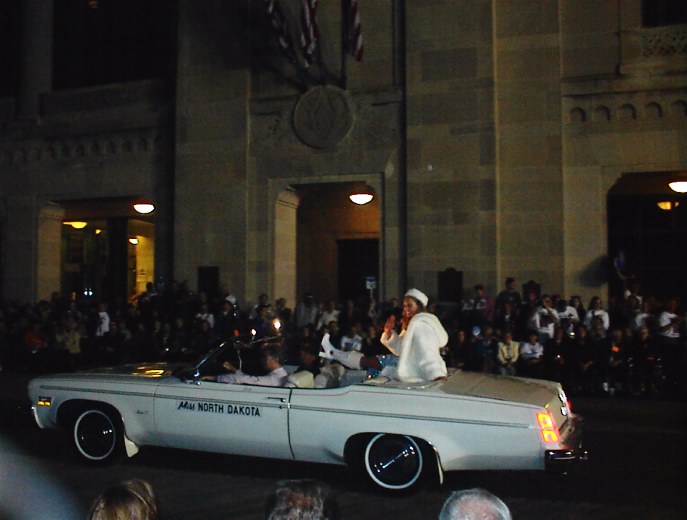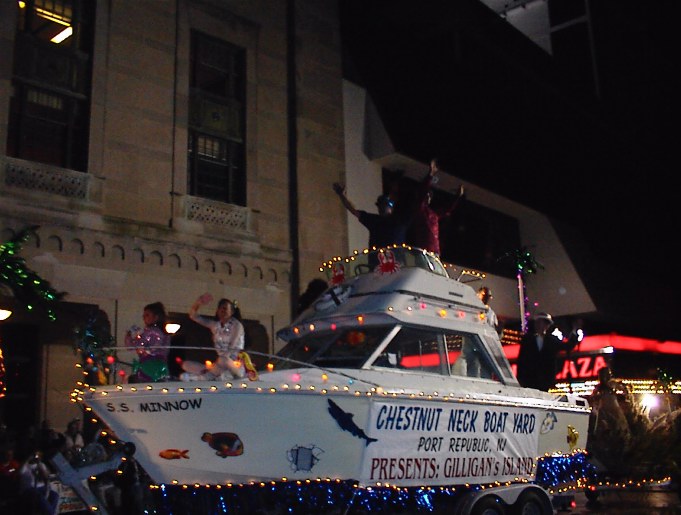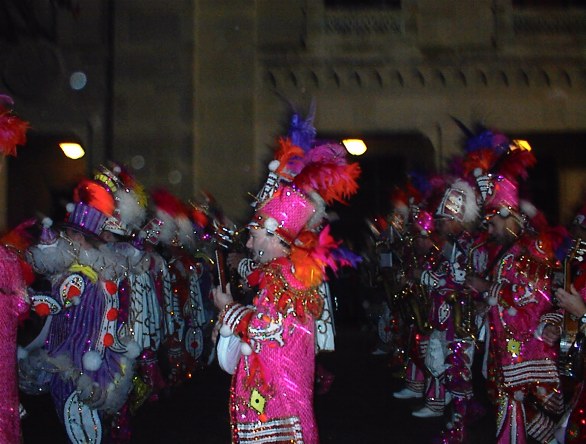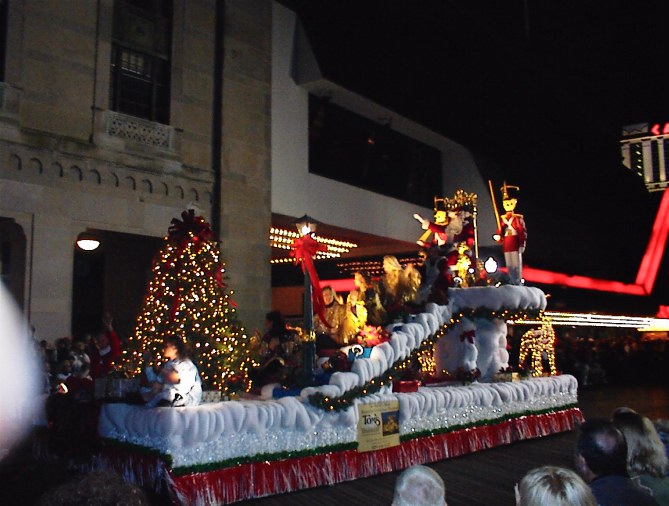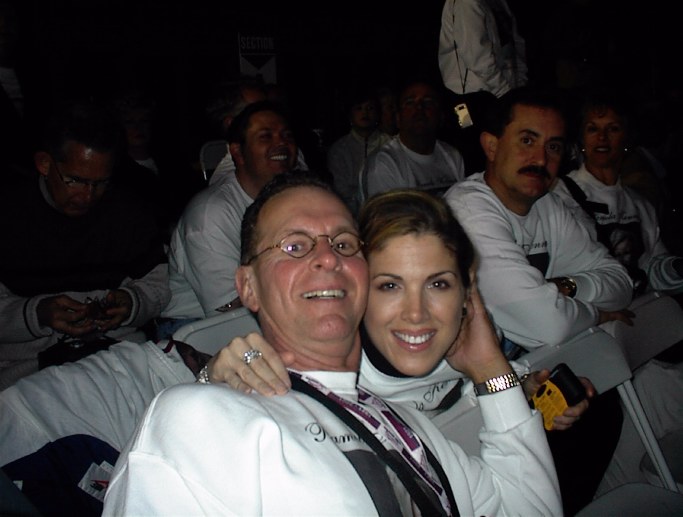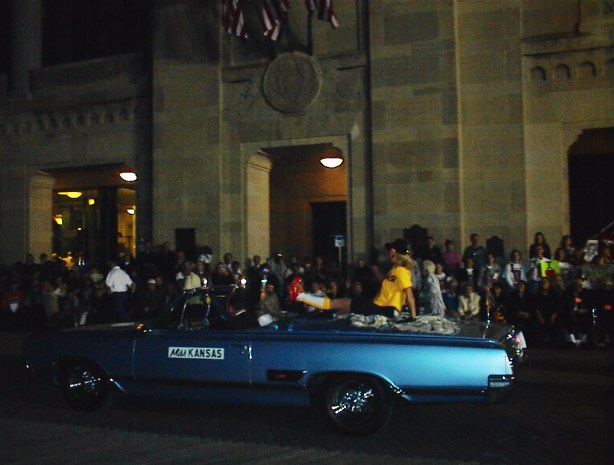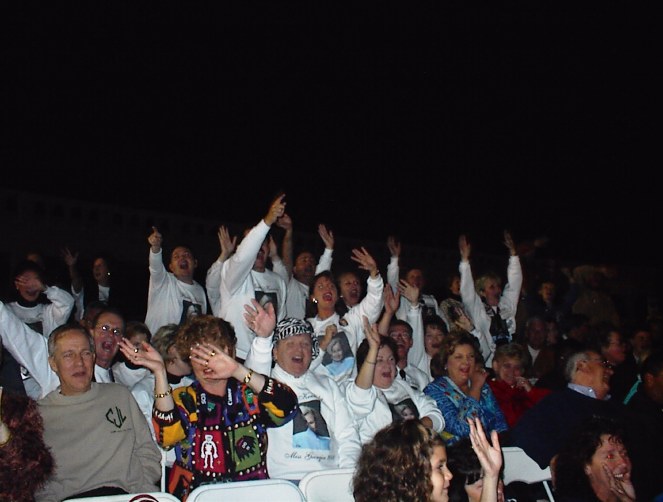 Happy Birthday (tomorrow) to Pam Carter!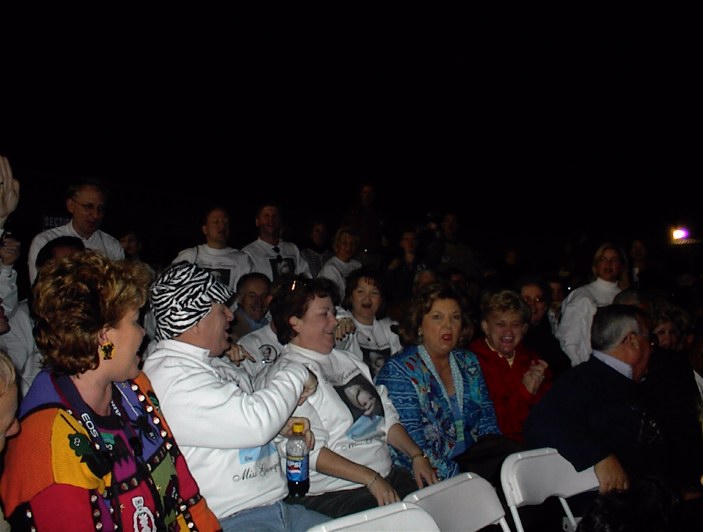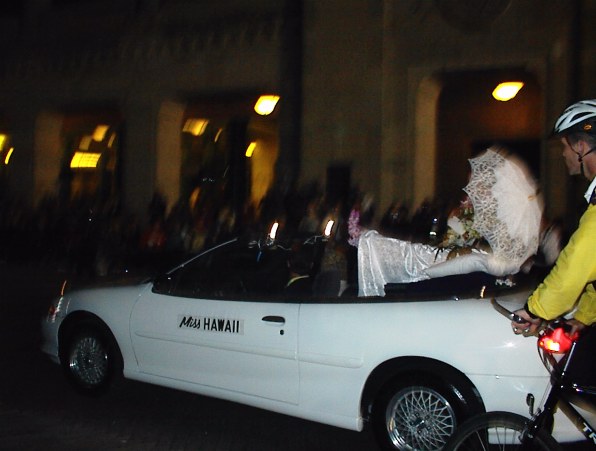 And here is our own Pam Kennedy, Miss Georgia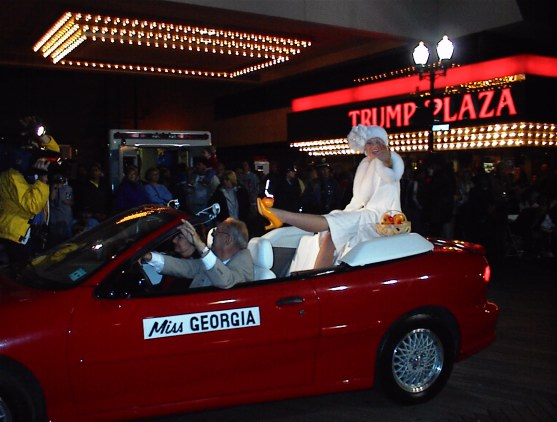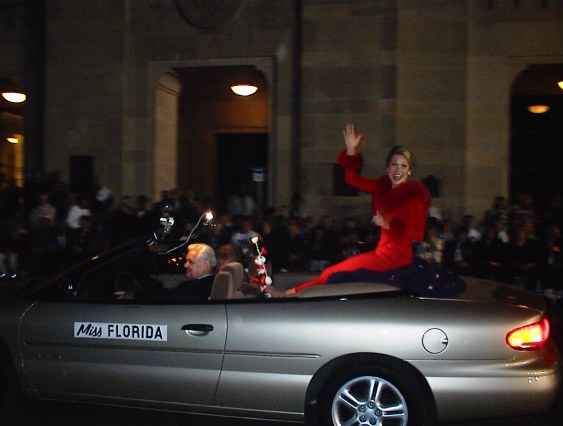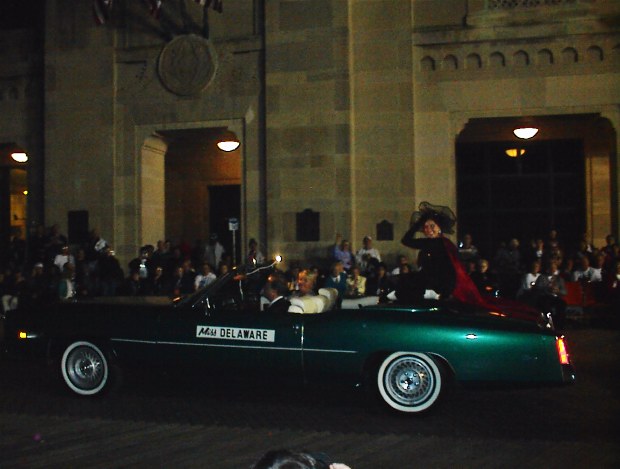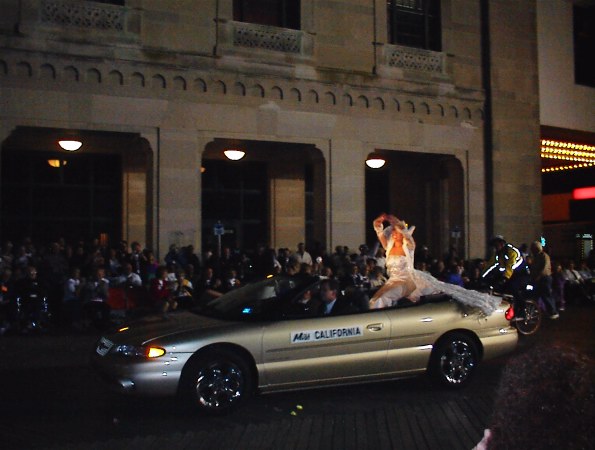 After the Parade, a bunch of us had reservations at
Planet Hollywood for dinner.
Snooky presents Burma Davis Posey a Service Award for
being with the Miss America Pageant system for 30 years
WC and Wendy are examining Pam's new ring. It's beautiful!
Yes, it's the same four. . .
And THAT ended our dinner at Planet Hollywood.
Great meal; lots of fun!
After dinner, a bunch of us headed down to Dajavus:
\
Fun party; fun friends!
Stay tuned for Day 5--Saturday--the Finals of the Miss America Pageant